Wholistic Communications
* For Individuals & Couples ages 18 and up.
Wholistic communication refers to the sharing of one's body, feelings, desires, thoughts, frustrations, love, longings, and spirit. Partial communication is most common between people and partners and allows for only partial connection. Healthy, wholistic communication is the foundation to inspire the openness required for complete CONNECTION and COMMUNION.
Communication breakdown is the underlying cause of separation in relationship and what sabotage's wholistic intimacy. In the broken state, relationship dwindles. We must discover a style of communication that empowers us to connect with one another on all levels of our being in order to mend the discords in relationship that are preventing the deeper connection and fullfillment we desire.
The typical communication style that most of us employ is "conversational" communication. One person talks, then the other responds or reacts. This method suffices when discussing mundane topics such as what to have for dinner or what movie to go see. But, when it comes to expressing deeper feelings, frustrations or desires, this method often fails or backfires. Wholistic communication techniques are imparitive when strong feelings need to be shared, heard and accepted.
This Wholistic Communications course will provide you with a wholistic communication model and techniques that you will wish you learned years ago. They will empower you to resolve issues and disputes in relationship that have lingered and compounded for years. They will enable you to deeply connect with your partner as a whole person: body, mind, heart and spirit. This course will give you the communication tools to move forward in your relationship from a place of love, honesty, authenticity, acceptance, understanding, compassion, and mutual cooperation. Say YES to wholistic communications and experience an amazing transformation in your relationship with yourself, partner, spouse, family and friends.
Through wholistic communication, you will develop your ability to:
Become a more effective listener
To create deeper connection v.s. more separation
Share openly your feelings, thoughts, desires, frustrations, gratitude and longings
Hold space for emotional discharges and the healing of old wounds
Neutralize conflict
Avoid the habitual pattern of arguing (reaction and counter-reaction)
Love Unconditionally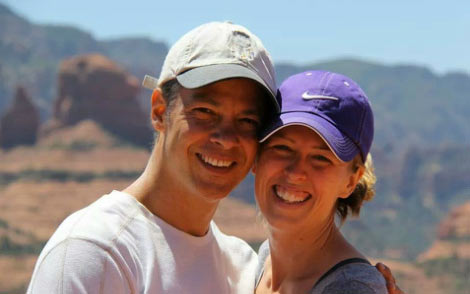 Wholistic Intimacy Coaches
Jonathan Tripodi & Angie Temple
Sedona, AZ
Februrary 14-15, 2018
Private Residence
Sedona, AZ
The Class:



Partnered Communication Exercises
Class Discussions
Day 1 & 2
9:30-4:30pm
Resources to Simplify your Sedona Travel Planning
Cancellation Policy: Your registration fee is fully refundable up to 30 days prior to a seminar or retreat minus a $50 processing fee. Cancellations made inside of 30 days are not refundable but transferable to another seminar or retreat at any time in the future. Cancellation requests must be made in writing.